It's completely possible to enjoy a culturally enriching experience in luxe surroundings while at the same time supporting sustainable tourism, a style of exploration that prioritizes the care of local cultures, economies, and ecosystems. "You don't necessarily need to visit
Belize
 or 
Costa Rica
 or somewhere held up as a poster child for sustainability," says Erin Green, a Virtuoso travel advisor. "People are drawn to doing good wherever they travel, so we point our clients toward responsible travel providers that are committed to giving back."
Such efforts can include employing indigenous guides, safeguarding critical habitats, pursuing eco-conscious best practices, and celebrating local cultures. And now there are more options than ever: Globe-trotters can find ecotourism opportunities on all seven continents. Here's a selection of conscientious choices to consider for your next vacation.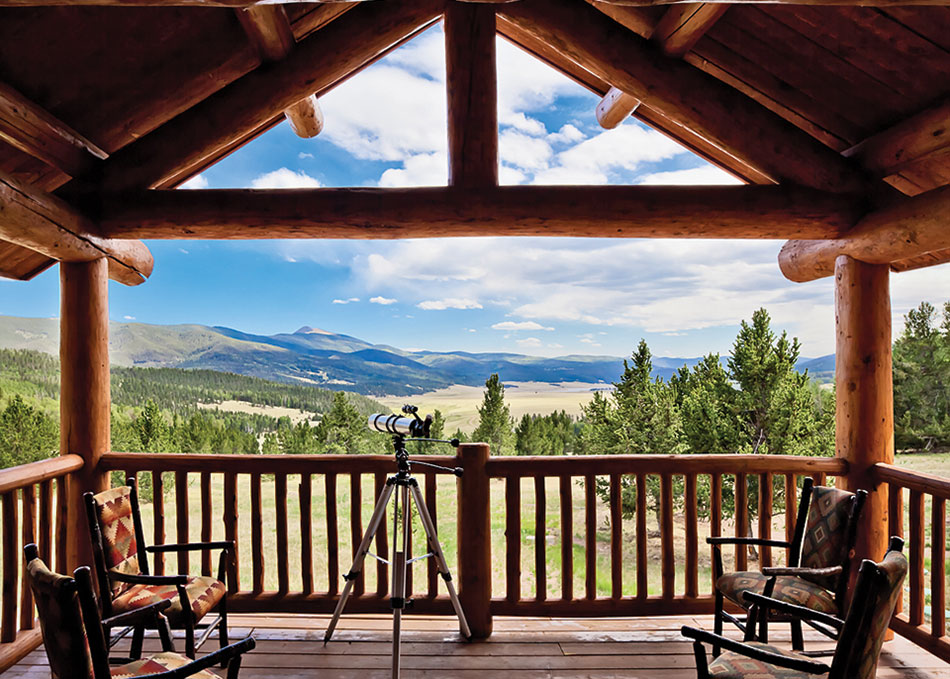 Spot Wildlife on a Conservation Reserve in New Mexico
For media mogul and philanthropist Ted Turner, one of the largest landholders in the U.S., opening his vast ranches to guests both helps fund his conservation efforts and relay an ecotourism message. Ted Turner Reserves encompasses 1.1 million acres spread across three properties: two – Ladder and Armendaris ranches – in southwestern New Mexico and another, Vermejo, in mountainous northern New Mexico and southern Colorado.
"Ted Turner Reserves uses private money to preserve land, so from a tourism perspective, you have access to an exclusive experience, but with conservation at the heart of it," says Virtuoso advisor Margarita Fedorova.
Start by renting Turner's five-bedroom home at Ladder ranch, refuge to wild bison herds and wolf packs, then head to Armendaris for day trips to meet biologists breeding Bolson tortoises and to hike the Fra Cristobal Mountains. (Day trips to Armendaris and Ladder ranches can also be made from Sierra Grande, a Ted Turner Retreat in Truth or Consequences, New Mexico.) Finally, below snowcapped peaks, Vermejo offers a range of accommodations plus American safaris to view wild horses and fish for native Rio Grande cutthroat trout, restored to the alpine streams. Virtuoso travelers receive breakfast daily and a $100 resort credit.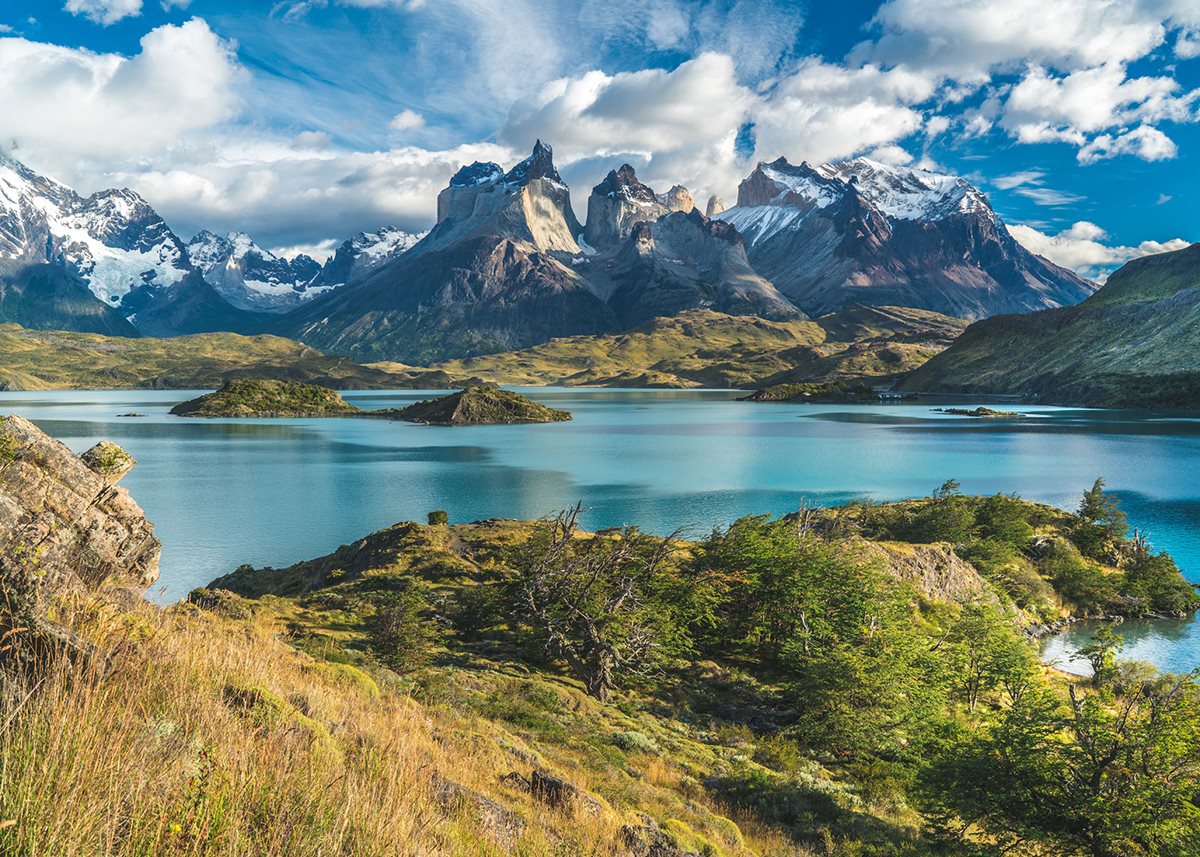 Connect with Indigenous Communities in Chile
Big Five Tours & Expeditions' dedication to sustainable tourism extends from the front office, where the company cut paper use by 70 percent by offering guests electronic documents, to the field, where it donates 2,000 paper straws annually to the coconut vendors of La Boquilla, Colombia, to reduce plastic waste.
"They really walk the talk," says Virtuoso advisor Green. Case in point: "On one of its Chile tours, when Big Five realized that the communities that should be benefiting from tourism dollars were not, they recrafted the itinerary to ensure it was helping the right people."
On the company's customizable 14-day Chilean Patagonia tour, guests can spend time with the indigenous Mapuche community in Pucón, staying in local-run lodges, visiting a family in their home, and meeting skilled crafters in silverwork, wood carving, and weaving. There's also plenty of adventure en route between Buenos Aires and Santiago, including cruising around Cape Horn, penguin viewing at Magdalena Island, ice climbing on Exploradores Glacier, and horseback riding in a Patagonian forest.
Set Sail on a Sustainable River Cruise in Italy
Uniworld Boutique River Cruise Collection supports small family-run businesses onshore excursions, offers periodic volunteer opportunities in port, and aims to ban 60 types of single-use plastics, including straws, water bottles, and bags, across the company by 2022. The cruise line also plants a tree for every guest who opts for e-docs over the paper.
Experience Uniworld's holistic approach to sustainable tourism while exploring Italy on an eight-day round-trip-from-Venice voyage aboard the new 130-passenger La Venezia, debuting in 2020 and modeling smart design in energy-efficient lighting, air-conditioning, and propeller systems. The small ship (read: a smaller footprint in overtouristed Venice) will call at Chioggia in the Venetian lagoon to see local fisherfolk demonstrate mussel harvesting. On board, chefs rely on ingredients purchased from local farmers and markets where the ship docks.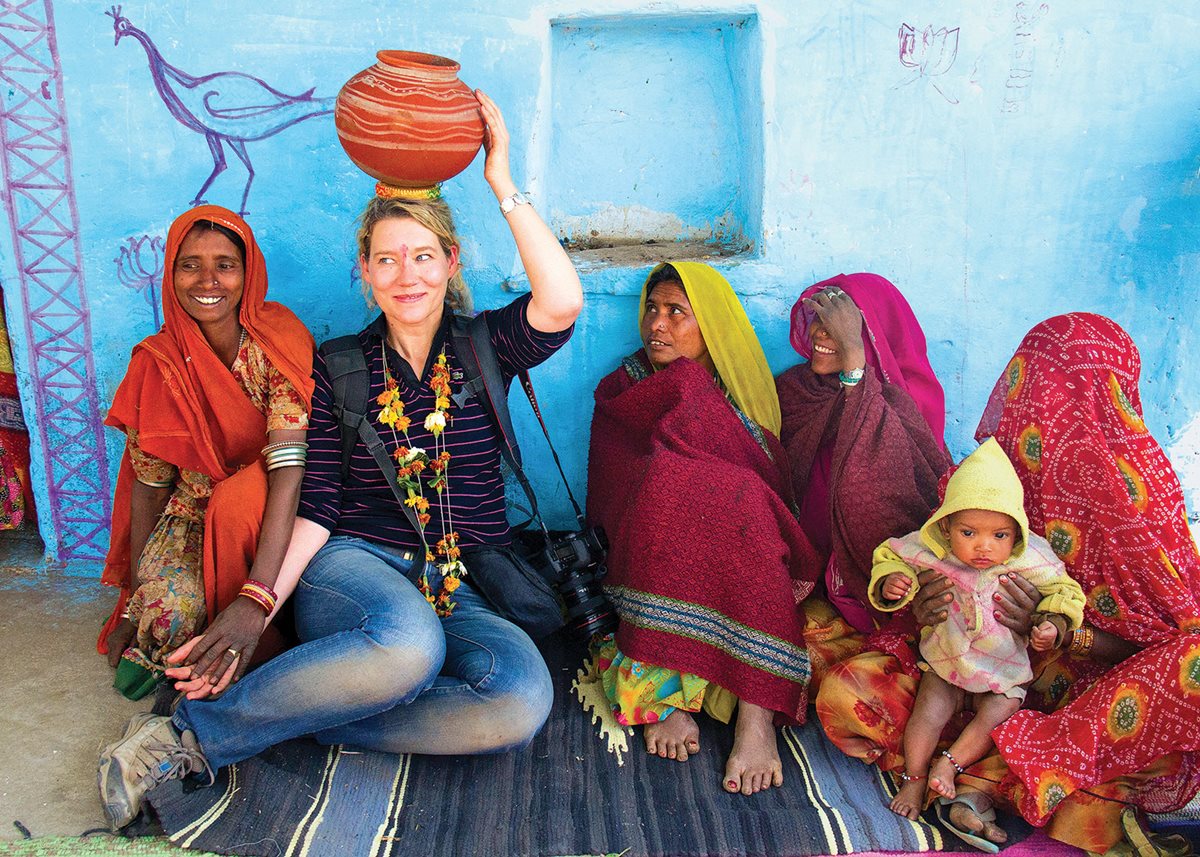 Take a Voluntourism Trip to India
The idea that local communities and economies should benefit from tourism drives ME to WE, a social enterprise linking travelers with volunteer projects.
On the last four days of its 16-day journey through India, Luxury Gold partners with ME to WE in the rolling countryside outside Udaipur, combining walks in the Aravalli Mountains foothills and stays in well-appointed cottages or high-end tents with work on sustainable tourism projects such as building classrooms and setting up health clinics. Travelers practice yoga, try block printing, and learn about local life from a men's or women's circle. The small-group trip, limited to 24 guests, begins at Rajasthan's timeless forts and palaces, and eases into village life with a visit to a Jodhpur home and a firelit camp dinner in the Kanoi sand dunes.
Follow Your Wildest Ecotourism Dreams in Rwanda
Harness your African adventure to a good cause with Wilderness Safaris, which recently extended its partnership with Painted Dog Conservation, a nonprofit that protects the continent's endangered wild dogs. In Zimbabwe's Hwange and Mana Pools national parks, travelers-cum-citizen scientists are encouraged to submit their photos of sightings to help track the packs.
Wilderness Safaris engages in conservation throughout Africa, including Rwanda, where it's currently developing primate-trekking programs in Gishwati-Mukura National Park that will provide local communities with tourism income and jobs while encouraging primate protection. Until that occurs in early 2020, travelers can visit its new six-tent, solar-powered, and single-use-plastic-free Magashi Camp, overlooking Lake Rwanyakazinga in Akagera National Park. Rwanda's last protected savanna, the park offers sanctuary to threatened black rhinos and rare shoebill storks, as well as lions, hippos, Masai giraffes, and more than 500 species of birds.
Travel Responsibly to the Great Barrier Reef
Committed to carbon-neutral trips and office operations since 2007, Natural Habitat Adventures recently ran the world's first zero-waste adventure during a weeklong safari in Yellowstone Country. The nature-focused company and partner of the World Wildlife Fund also recently announced a pair of new 12-day, small-group tours focused on responsible exploration of remote Australian regions.
Its northern ecotourism-focused trip includes snorkeling Heron Island in the Great Barrier Reef, going walkabout with an Aboriginal guide in Daintree National Park, and, in the Outback, visiting ancient rock art in Kakadu National Park. On its southern itinerary, travelers visit six national parks in the coastal regions. Drives along the Great Ocean Road stop to see koalas, nocturnal excursions in Tasmania seek Tasmanian devils and fairy penguins, and, on Kangaroo Island, guests stay at a zoologist-owned ecotourism lodge where wild roos wander the grounds.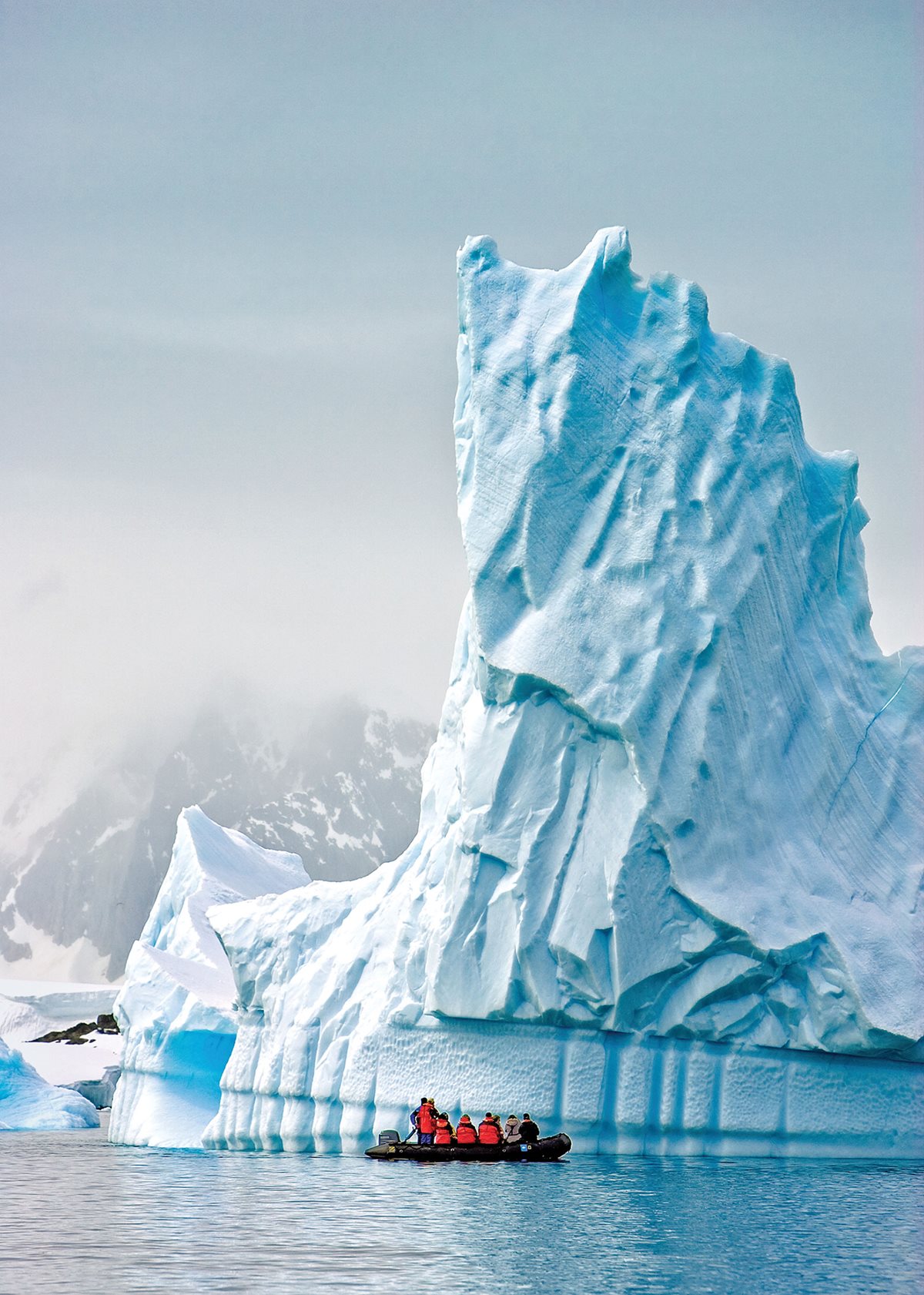 Embark on a Carbon-Neutral Expedition to Antarctica
Sustainable tourism company Lindblad Expeditions recently announced it would go carbon neutral, offsetting emissions from its fleet, offices, and staff travel while offering guests an online calculator to voluntarily offset their own flights. On its range of Antarctic voyages, Lindblad uses produce grown on family farms in the Falkland Islands, encourages citizen science through photographing plastics, and serves as a platform for filmmaker James Balog's Extreme Ice Survey, which uses time-lapse cameras in remote locations to document the effects of global warming. Scientists also join voyages to research orca whales.