From flourishing ecosystems and walkable wine-tasting trails to Spanish colonial architecture and boutique shopping, the American Riviera is calling.
Tucked between Southern California's Santa Ynez Mountains and the Pacific Ocean, Santa Barbara is America's laid-back answer to the French Riviera – a celebrated coastline with stunning Spanish colonial architecture, a pleasant Mediterranean climate, and a sophisticated mix of stylish city dwellers and celebs on retreat from L.A. (like Chris Pratt, who just got married here). It's a destination made for weekend getaways, satisfying travelers looking for everything from adrenaline-pumping cliffside hikes (those views!) to relaxing urban-winetasting crawls (those pinot noirs!). Here, five essential Santa Barbara experiences – and the luxury hotels to pair them with.
Get Wild in the Channel Islands
Santa Barbara's diverse natural landscapes ranging from desert mountains and teeming tidepools to the offshore Channel Islands, home to more than 2,000 plant and animal species, 145 of which are unique to the eight-isle chain. (Plus, the region typically experiences some 300 days of sunshine per year.)
"The area is home to the richest cold-water ecosystem on earth and therefore home to a huge range of biodiversity," says Virtuoso travel advisor Jamo Ladd. "You can whale-watch all year round and learn about the Channel Islands, known as the Galápagos of North America."
Jean-Michel Cousteau, son of famed oceanographer and explorer Jacques Cousteau, lives in the Santa Barbara area and oversees the family-friendly Ambassadors of the Environment program, staffed by marine biologists and environmentalists, at the 358-room 
Ritz-Carlton Bacara, Santa Barbara
, a shorefront Spanish colonial resort set on 78 acres. "The team there gets to interact and explore with him," Ladd says. The advisor recommends taking the Ambassadors' one-hour, guided eco-hike on the coast to gain "a greater understanding, appreciation, and respect for the area." For children, there are additional programs, including science experiments, shark studies, tidepool treks, and a nocturnal wildlife walk. 
Virtuoso travelers receive a surprise VIP arrival amenity, breakfast daily, and a $100 hotel credit.
Embark on an Urban Winetasting Crawl
The 2004 film Sideways put the Santa Ynez Valley on the wine map. A gateway to the vineyards, Santa Barbara developed its own wine destination downtown called the Funk Zone. Once a nineteenth-century fishing hub, this 12-square-block district near the waterfront now features numerous tasting-room outposts – plus restaurants, galleries, surfboard shops, and craft breweries.
"New things are always popping up in the Funk Zone, and it's hard to keep up, even as a local," says advisor Chris Weatherhead. "It's the place you want to be, especially on weekends."
More than two dozen wine tasting rooms have taken up residence in the Funk Zone, including
Margerum Wine Company
 and up-and-coming 
Municipal Winemakers
, as well as restaurants like the sleek, 
Blackbird
 restaurant featuring Mediterranean-influenced cuisine. Located within walking distance to the Funk Zone is the new, Spanish colonial-style, 121-room 
Hotel Californian
, which offers easy access to the pedestrian-friendly area. "If you want to feel the heartbeat of Santa Barbara, it's the perfect location," says Virtuoso advisor Mickey Weill. 
Virtuoso travelers receive breakfast daily, and a $100 hotel credit.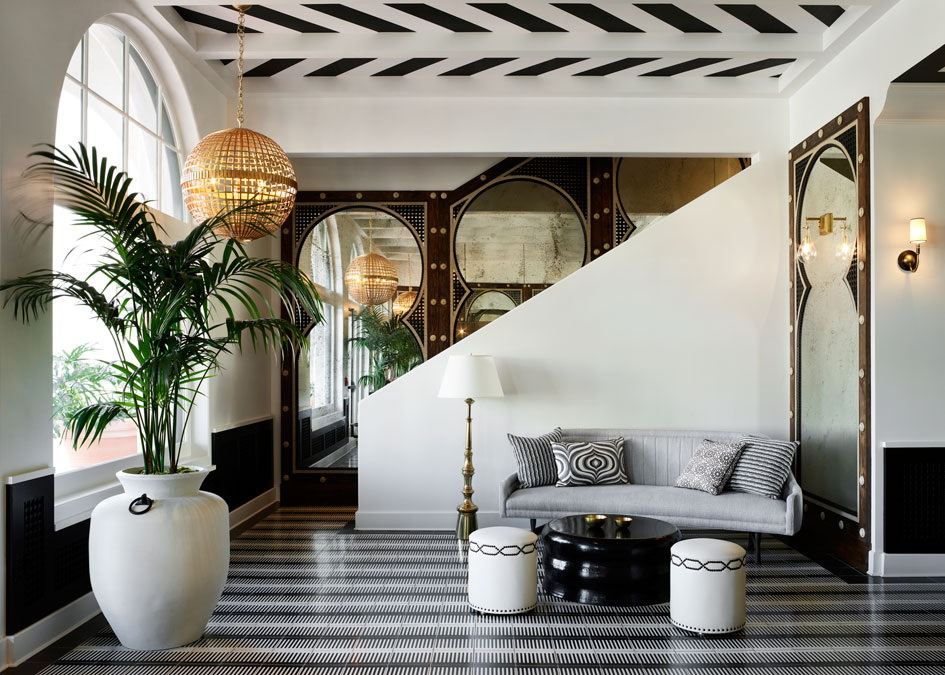 Shop Around in a Boutique Boomtown
While Internet shopping continues to challenge brick-and-mortar browsing, the chic enclave of Montecito demonstrates how to thrive: with distinct shops, closely clustered and interspersed with restaurants and cafés, creating a social experience that could never be replicated virtually.
"With its lovely Spanish Mediterranean architecture, Montecito is a respite of civility," says Virtuoso advisor and Santa Barbara native Sue Kasmar. "It's an enclave of elegance, and yet it still has a very casual California sensibility about it."
Montecito's main shopping area, Coast Village Road, is lined with women's clothing boutiques such as Angel, which stocks breezy dresses and blouses; Whiskey & Leather, dealing in bohemian looks; and the well-accessorized Whistle Club, home to an array of gifts and women's apparel. Restaurants keep the district humming well after hours with dining options that range from wood-fired coastal cuisine at The Monarch to an 18-course tasting menu at The Silver Bough, both from chefs Phillip Frankland Lee and Margarita Kallas Lee.
The 207-room Four Seasons Resort the Biltmore Santa Barbara is a five-minute walk from Montecito – or a two-minute pedal on one of the hotel's rentable beach cruisers. Hotel guests have access to the private Coral Casino Beach and Cabana Club, a 1937-vintage club on the beach that, Kasmar notes, "adds to the whole ambiance of exclusivity." Virtuoso travelers receive breakfast daily and a $100 hotel spa credit.
Take in the Art and Flora
For a town of 90,000, Santa Barbara claims outsize cultural assets, starting with its original Old Mission Santa Barbara, a Catholic outpost established in 1786 (Franciscan Friars still live on its 13-acre grounds). The Spanish colonial mission, with portico walkways and tiled roofs, is a key attraction, offering guided tours, an art-filled museum, and several gardens, including one nurturing mission era plants and trees. Nearby, the Santa Barbara Museum of Natural History, established in 1916, houses collections of artifacts from the Chumash tribe and a gallery of more than 3,500 antique botanical prints from the seventeenth to nineteenth centuries.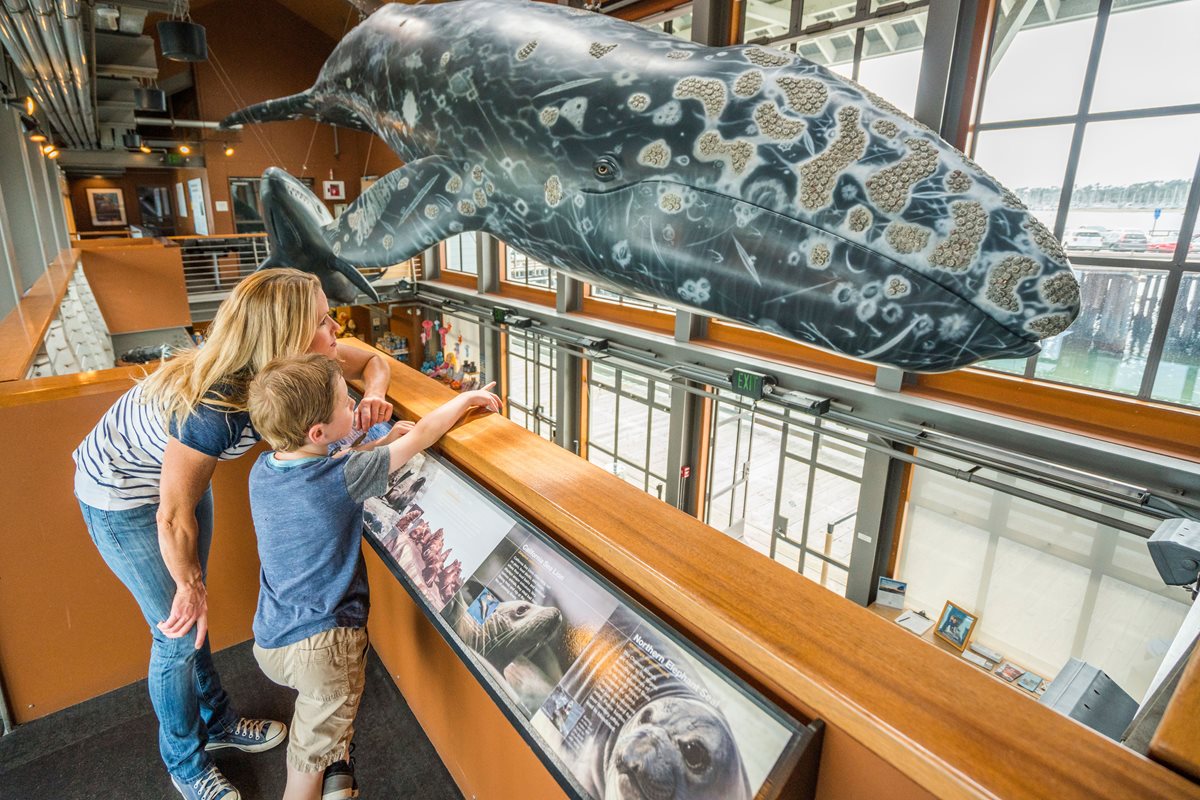 Just up the hill, the 92-room Belmond El Encanto doubles as a settle-in-for-the-weekend getaway and a culturally convenient locale on the American Riviera. Retreat to its seven-treatment-room spa for hydrotherapy and dine on California coastal cuisine partially provisioned by the on-site kitchen garden.
"A stay at Belmond El Encanto is like going to the home of a multimillionaire friend, where everyone has a bungalow to stay in, and you come together for dinner with the beautiful Santa Barbara skyline below," says Virtuoso travel advisor Meg Meyer. "It has such an intimate setting, and the gorgeous landscaping adds to the sense of privacy." Virtuoso travelers receive breakfast daily and a $100 hotel credit.
Disappear into a Mountain Hideaway
Santa Barbara has drawn serenity-seeking celebrities since the 1930s, when actor Ronald Colman and hotelier Alvin Carl Weingand bought the citrus-growing San Ysidro Ranch in the Montecito foothills, a few miles up from the beach, and turned it into an exclusive retreat. In 1940, Vivien Leigh and Sir Laurence Olivier were married in its gardens, and JFK and Jackie Kennedy honeymooned there in 1953.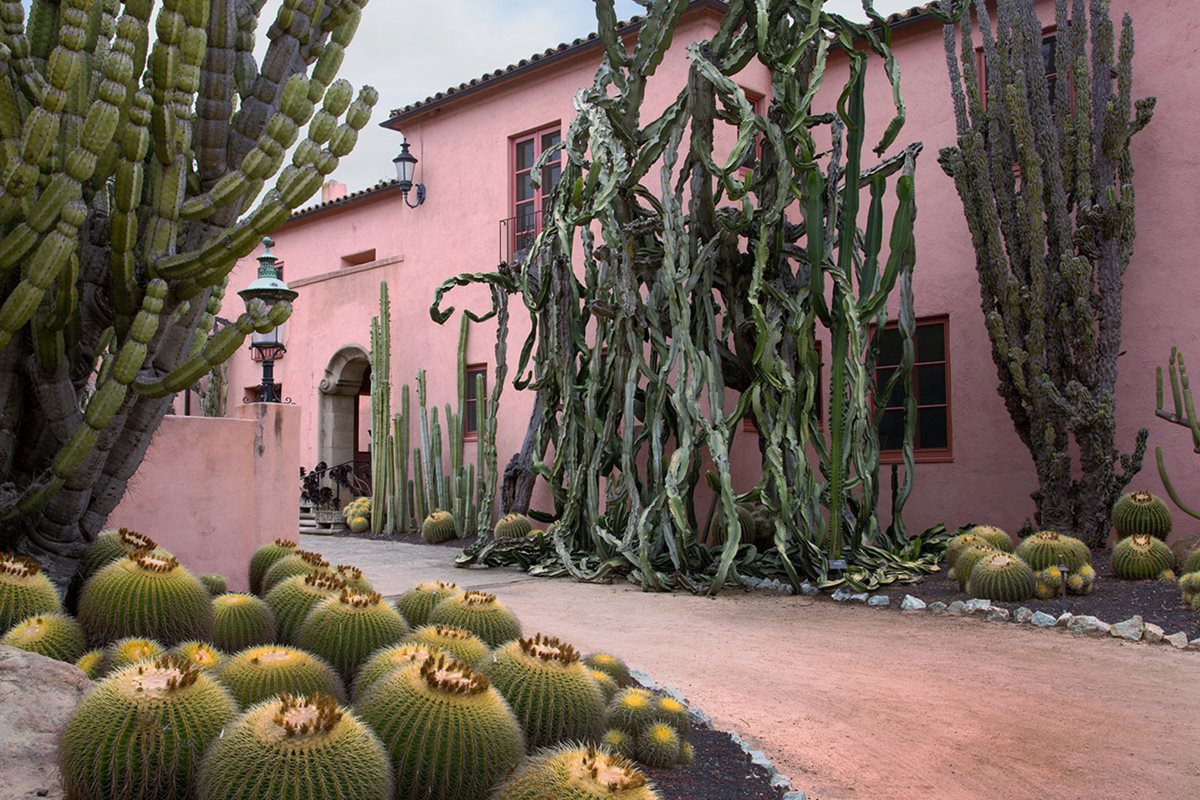 In 1941, opera singer and socialite Ganna Walska purchased 37 acres nearby and created Lotusland, now a nonprofit public garden open by appointment only, featuring 3,000 species in 25 distinct gardens devoted to bromeliads, cactus, ferns, and topiary, as well as plants from countries such Japan and Australia. In contrast to Santa Barbara's popular beaches, Lotusland and the area's other mountain attractions offer a bit of away-from-it-all tranquility. The historic San Ysidro Ranch occupies 500 acres with access to 17 miles of hiking trails. Its 41 wood-and-stone bungalows, each decorated with fireplaces or stoves and outdoor hot tubs, cloister guests in style.
"San Ysidro has a relaxed, romantic atmosphere," says Virtuoso advisor Alexandra Erdman. With its vast grounds, spa, and acclaimed Stonehouse restaurant, located in a nineteenth-century fruit-packing house, "you literally never have to leave," she adds. Virtuoso travelers receive breakfast daily at Stonehouse and a $100 hotel food-and-beverage credit.
Credit: Virtuoso